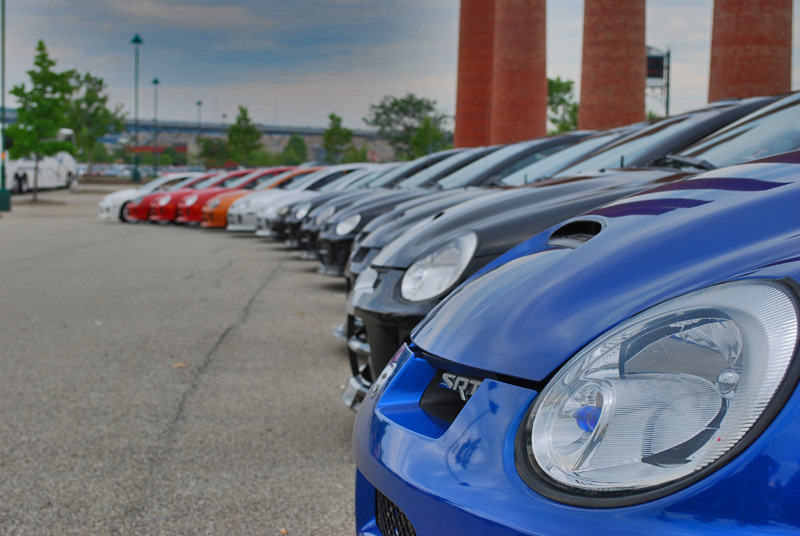 When Chrysler introduced their new Neon models back in 1995 under the Dodge and Plymouth nameplates, they said they were launching a new generation of "fun-to-drive" entry-level cars that would appeal to a wide range of people. Everything was new about the Neon: a brand new body, a brand new chassis and two new engines, a 2.0L SOHC and a 2.0L DOHC engine.
The Neon has gone through two generations now (1995-2000 and 2001-2004), and has proved to be a popular car with younger buyers. There are more than 1.5 million of these cars on the road today.
The low price of older used Neons makes them attractive to teenagers and 20-somethings as daily drivers. But many of these older Neons are also being transformed into street performance cars with all kinds of aftermarket bolt-on goodies including coil-over-suspension kits, wings, spoilers, 19" wheels and ultra-low-profile street performance tires, performance exhaust systems, low restriction intake systems and other parts. This is good news for our readers because it creates additional service opportunities beyond basic repairs and maintenance.
Even Chrysler has recognized the "tuner" potential of the Neon and introduced a turbocharged high-performance version of the car called the SRT-4 in 2003. The SRT-4 uses a larger 2.4L 16-valve DOHC engine like that in the PT Cruiser, which is conservatively rated at 215 horsepower and 245 ft.-lbs. of torque (some say it's more like 245 hp at the front wheels!). This much power can punch the SRT-4 from zero to 60 mph in 5.3 seconds and allows it to achieve a top speed of 153 mph - which is fast enough to keep it in the company of other hot sport compacts such as Mitsubishi's turbocharged Lancer Evolution, the Subaru WRX and the Nissan 350Z.